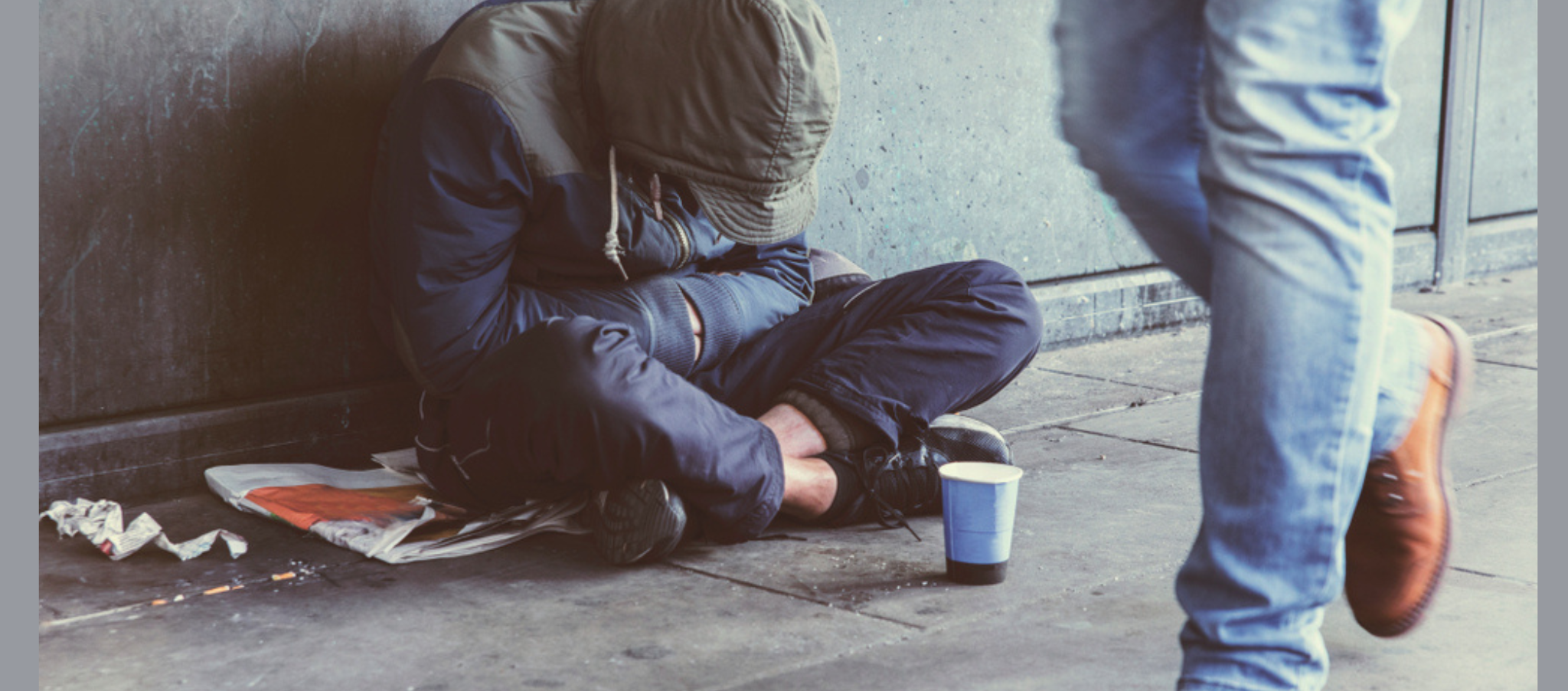 Over the summer we met some people from abroad who had come to Israel for the purpose of ministering to Israelis. I suggested that they join us for our weekly outreach to the homeless in south Tel Aviv. Their response to my invitation surprised me. They said that they used to minister to homeless drug addicts in their home country, but they found that there is very little "fruit" with that population. What it felt like I was hearing was: it's not worth the time to serve the neediest of the needy because you don't come away with many success stories. 
Numbers-focused ministry can get our hearts off focus
Those of us who work in ministry know that raising funds for what we are doing can be a challenge, and it is easy to fall into a place where we begin to focus on what looks impressive, measuring the worth of what we are doing by the number of success stories. That is something that we all struggle with. There are also outreach and discipleship movements models that are highly focused on numbers and multiplication: while all efforts to share the gospel and disciple new believers are holy work, we all need to be reminded how important it is to keep our hearts focused on the Lord and the people we serve.
Never Giving up Hope
There is truth in what the people from abroad said about ministry to the homeless: it is not often that you see those who are willing to make the commitment to enter a drug rehabilitation program after being a long time on the streets. There are many reasons why this is so. This kind of service can also be very difficult and challenging emotionally, and sometimes you can become discouraged and drained. But, God in His grace always sends us encouragement and reminders when we need it!
The truth is that each time we are on the streets ministering with food, first aid and the love of Yeshua, there are always those who agree to have us pray for them. Some even pray and ask Yeshua into their hearts. Even if those people don't end up getting off the streets, we know that we have sown seeds of God's love and truth in the darkest places.
Each person is the whole world  
We have a saying in Hebrew that says each person is the world entire. It basically means that saving one person is like saving the whole world. This last month we met a young woman in her twenties who is coming to the area to buy drugs. She is new to the streets and is living out of her car. Over the last several weeks, we have had many deep conversations with her; one of our regular lady volunteers made a special connection with her. In our conversations with her we shared about the hope in Yeshua and about getting into a drug rehabilitation program.
Last week this young woman arrived an hour before we start serving, while we were still setting up and preparing the food. The volunteer who has a good connection with her sat for over an hour with her, talking and praying. Afterwards she even joined us in preparing and serving the food. Two days ago, this young woman entered a Messianic drug rehabilitation program.
Saving just one person from the street is great fruit indeed!
I personally want to thank all of you who support this ministry and enable us to serve this marginalized and even despised population here in Israel. For us it is reason to rejoice when even just one person's life is saved from the streets. Yeshua calls us to leave the ninety-nine for the one, and to rejoice when that one who is rescued. We hope that you celebrate with us over each precious person who is saved!
by Moti Cohen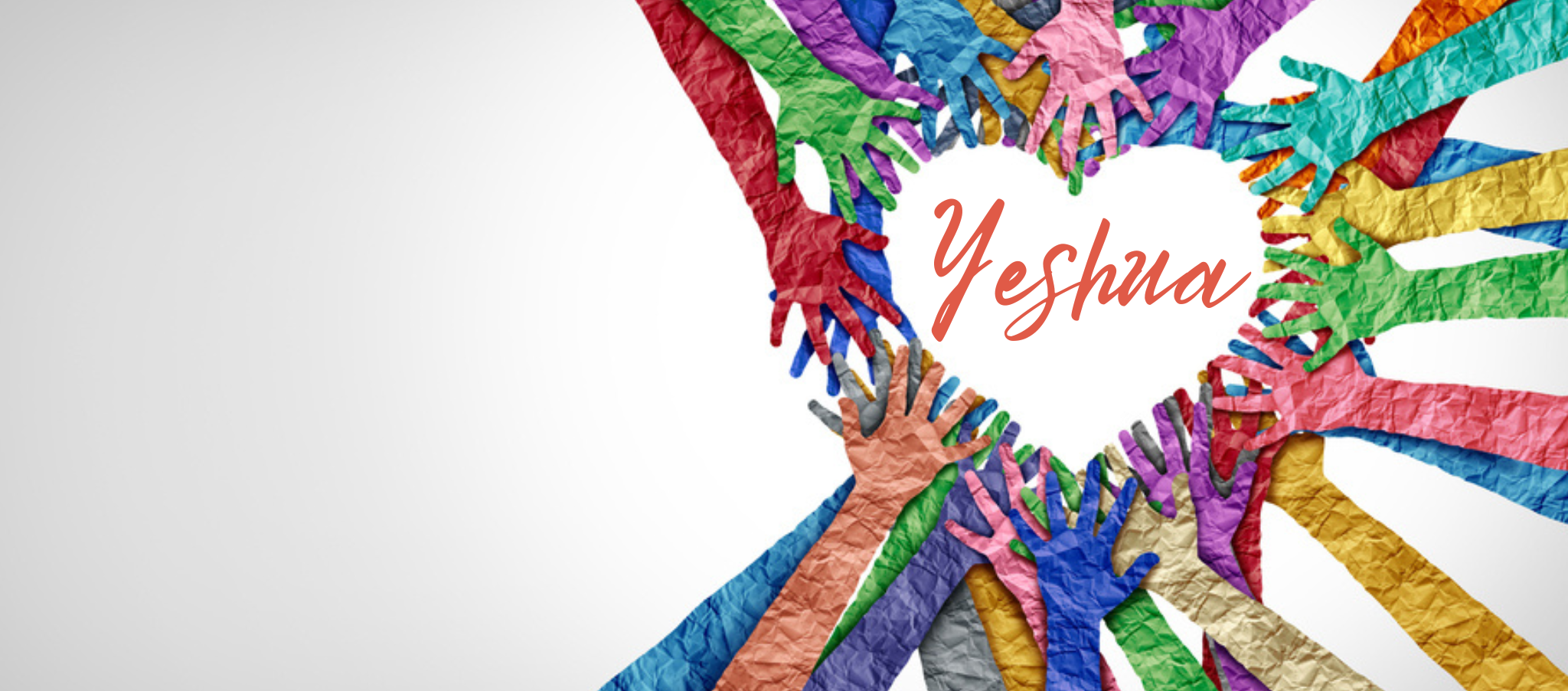 At our congregation, we see first-hand how important it is to be connected to a local body of believers. The story of Maya, a woman who went through discipleship with us over the summer, encapsulates how essential it is. During covid, Maya found us online and joined our online services. Over fifteen years earlier, she had come to faith after Christian friends from Europe had witnessed to her. However, she never got connected with other believers here in Israel and, as a result, never grew in her faith. Eventually, Maya returned to her life in the world.
When we finally resumed in-person services at Tiferet Yeshua in January of 2022, Maya began attending regularly. After hearing her story, we invited her to bible study meetings during the week, which she attended regularly, and to one on one discipleship. This last summer, she committed her life to the Lord in water immersion. The Lord touched Maya in a powerful way during her immersion: she prayed to be set free from a nicotine addiction she's struggled with for years, and God set her free completely! She was also healed from complications she was experiencing due to a recent difficult glaucoma surgery.
Coming Alive in the Body
We always stress to people how important it is to be connected to a local body of believers: unfortunately many believers in Israel, particularly young believers, do not belong to a congregation or small group. Not only is the local body the place where believers are discipled, supported, encouraged and strengthened in their faith, but it is also the place where they can begin serving in the gifts God has given them. That is exactly what has happened with Maya.
The Chef in the Streets
Several weeks ago, Maya started volunteering with Associate Pastor Moti Cohen at our weekly Feed Tel Aviv outreach to the homeless in the streets of south Tel Aviv. It turns out that Maya used to work as a chef: according to Moti, Maya is doing wonders in the kitchen preparing the food for the street outreach and helping manage the food preparation and distribution.
Maya also has a special approach and connection with the women we minister to on the streets (women who are addicted to drugs and working in the sex industry to fund their addiction). Many people volunteer with us at Feed Tel Aviv, and Moti has come to recognize when someone has a special calling to minister to the homeless. Maya is one of them: she knows how to talk to them, to put them at ease and how to communicate the love of God to them in a genuine way. That ability is rare and special.
A Living Testimony
Maya is a testimony of God's desires for all believers: Maya attends services and bible studies regularly and, within weeks of committing her life to the Lord, is on the streets sharing the love of God, sharing the wisdom He has given her through life experiences and through the gifts He has entrusted to her. Maya's journey is a witness to all of us to continue in whole-hearted devotion to the Lord, to not forsake the gathering together as believers (Hebrews 10:25) and to serve in the gits that the Lord has entrusted to each of us! (I Timothy 4:14)
by Gil Afriat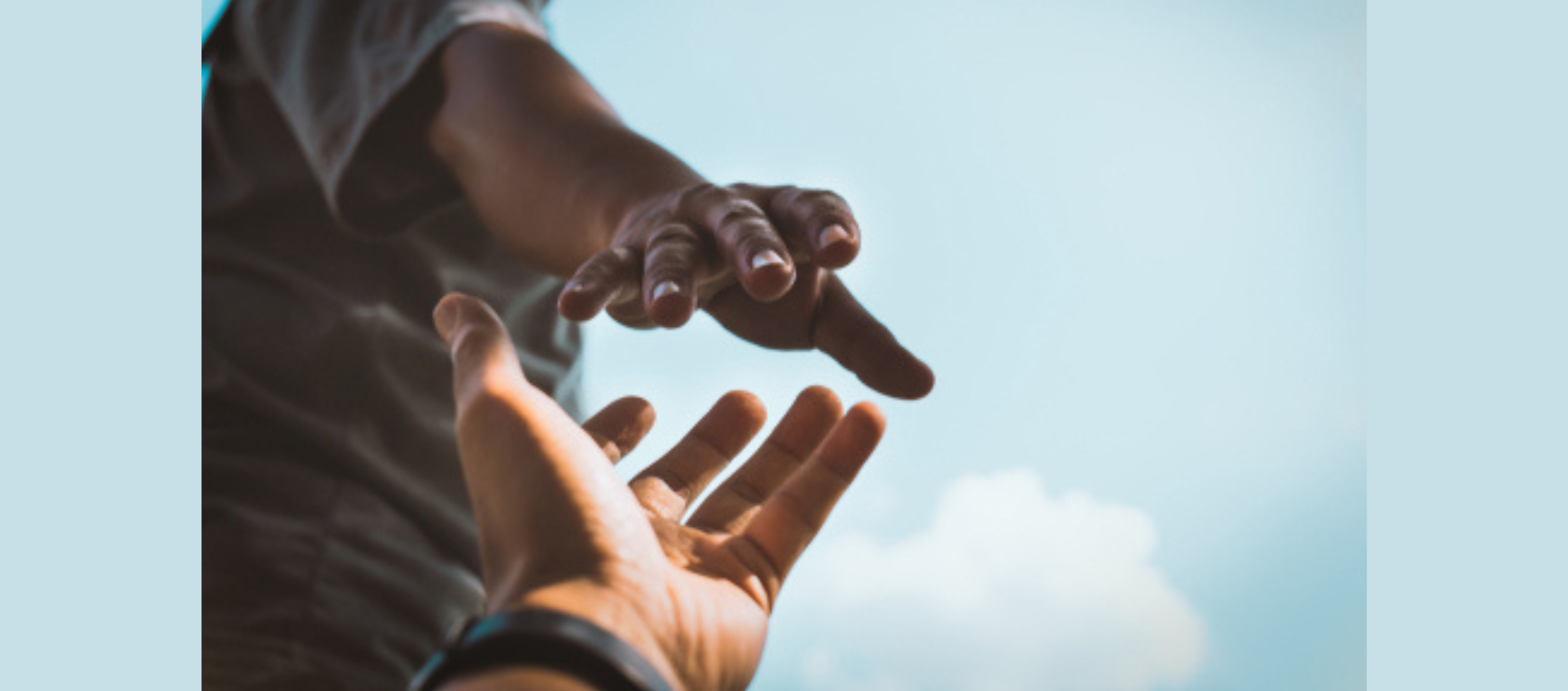 We have a simple motto at congregation Tiferet Yeshua: Love God. Love each other. Love our city (Matt. 22:38-40) When our leadership team was discussing the best way to "love our city", God reminded me of a powerful and convicting passage in the book of James:
What good is it, my brothers, if someone says he has faith but does not have works? Can that faith save him? If a brother or sister is poorly clothed and lacking in daily food, and one of you says to them, "Go in peace, be warmed and filled," without giving them the things needed for the body, what good is that?
James 2:14-16 ESV
I then felt God tell me: put your cooking skills and pastoral training together and hit the streets. I didn't need to look very far for a place to start: just a few city blocks away from our congregation is Israel's skid row, the worst area in all Israel for drugs, homelessness and prostitution. That is how Feed Tel Aviv ministry was born.
Love is an Action…  
Each week, we prepare 450 healthy, home-cooked meals, the majority of which we serve out of a soup kitchen facility in the worst area of south Tel Aviv. After we finish serving warm meals at the facility, we bring sandwiches and drinks to the back alleyways where the hard-core drug addicts live who are too weak and sick to make it to our facility.
We are always asked, "Who are you? Why are you here?" That is our cue to share about the love that has brought us to the streets to serve them. We offer prayer and the word of hope to whomever is open. Whoever is willing, we offer to bring directly to a drug rehab center run by believers.
Last Minute Hope – A matter of life and death
Many of the people who volunteer with us for the first time are shocked by the squalor and suffering on the streets. It is a very difficult and dark place to serve, and the lives of the people we minister to are in constant danger from drug overdose, violence, or illness attacking their weakened bodies. Rarely are people able to commit to going to drug rehabilitation we offer them– it is a frightening and challenging step for them, if they are clear-headed enough to make that decision, and those who do usually have a spouse or a child for whom they want to turn their lives around.
I can't tell you how many people we have prayed with and shared the gospel with. When we do, I know that it might be their last opportunity to hear life-saving truth. Several years ago, we were praying with a woman who was horribly addicted to street drugs: she broke down weeping when we prayed for her, and I will never forget her prayer asking the Lord to save her and inviting Him into her life. The next day, someone informed me that she was found on a park bench the following morning: she had died during the night. Our hearts were broken, but we also knew that that precious woman had cried out to God the night before and invited the Him into her life.  
A young woman caught in drug addiction and prostitution…
Nicole showed up at our outreach every week. She would have a warm meal and the ladies who volunteer with us would always talk to her and prayed with her often. Nicole was very young and found herself caught in a vicious prostitution ring run by a powerful criminal gang that kept her enslaved through her relentless drug addiction. We shared the gospel with Nicole, and she prayed with us, but she always ended up going back out onto the street. Two weeks ago, someone who comes to our outreach center shared the sad news with us: Nicole had died of a drug overdose. Her death was reported in a small local paper. 
As much as this ministry is an outreach to the neediest of the needy, the people on whom our society has given up, it is also an essential learning experience for us.
When we minister to these precious people, we touch the essence of what it means to follow Yeshua: humbling ourselves to be open to and to serve those who are in the most desperate need of His love. That is indeed what He did for us.
I think that these dark, trashy, rat-infested streets where the homeless live is not very different from how the world felt to Yeshua when emptied Himself of His glory to come down to earth to serve and save us.
Thank you for supporting this important outreach! When you do, you are with us serving food and sharing the words of life to the neediest of the needy here in Israel.
by Moti Cohen
Director of Feed Tel Aviv