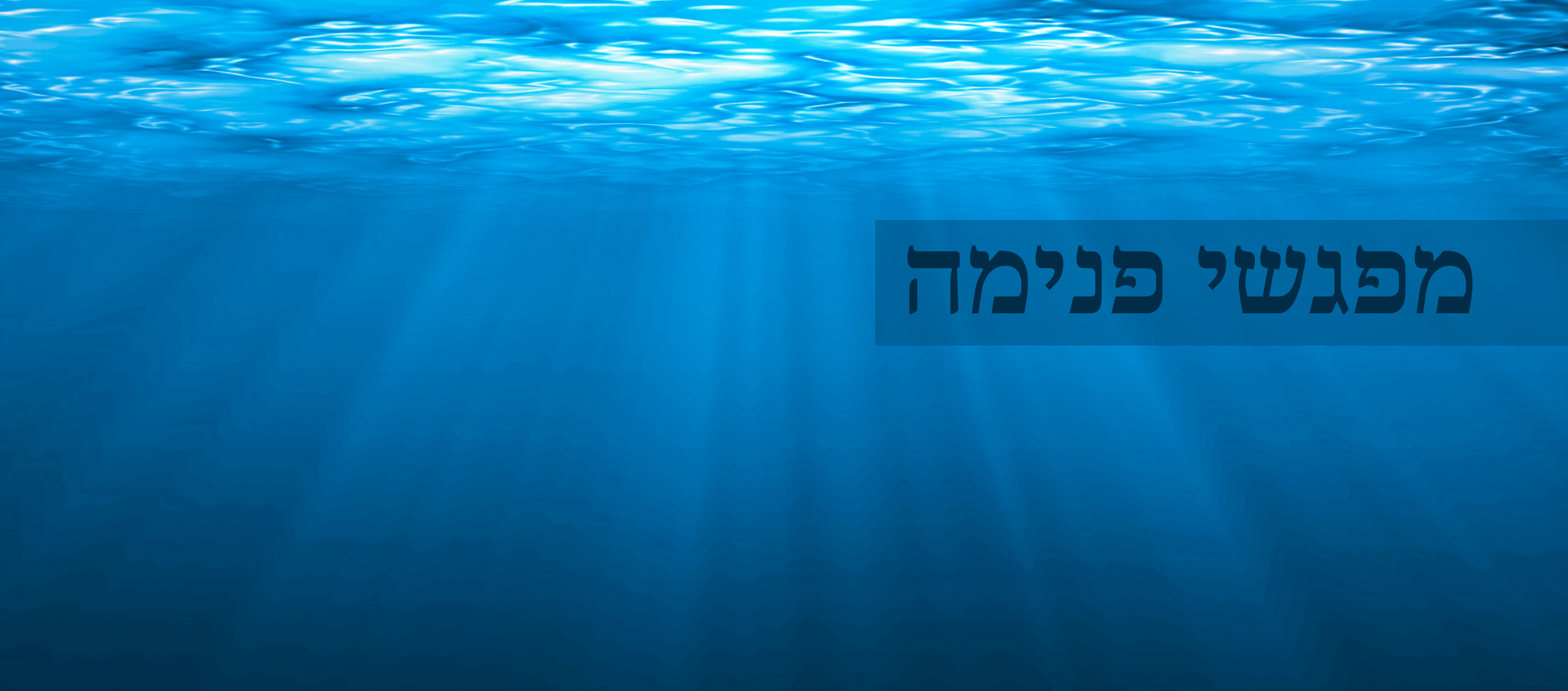 by Kosta Bikesh
The only way to grow in our faith is to get to know God, and the best way to do that is by spending time getting to Him in His Word! This last year, God put it on my heart to start a weekly group that would facilitate studying the Word together and encourage a lifestyle of reading the Bible. After the High holy days, I started weekly "P'nima" meetings at Tiferet Yeshua: in Hebrew p'nima means to go inside or enter deeply into something. My vision and prayer for these "Going Deeper" meetings was that God would draw all of us deeper into His Word, closer to His heart, and knit us closer to one another.
As each week passed, more people started showing up to our meetings: new believers, mature believers and seekers too. God was bringing people to our meetings who were serious about drawing nearer to Him through His Word and discovering more of the depths of His love for us. Each week I am touched and amazed by the spiritual hunger and sincerity people bring with them and how beautifully God is revealing Himself to us through our studying and meditating on His Word together and praying for one another. All of us are also greatly blessed by the insights and revelations of God' Word different people are sharing. Our meetings are lively, interesting, and new people are showing up every week!
Each week at "P'nima", something special happens, and we are witness to the fact that God is doing miracles in our midst. I would like to share one such story about a special woman named Florin who has been regularly attending our meetings. Florin was not a believer, but she heard about Yeshua through her husband, Hilik, who came to faith and was baptized at Tiferet Yeshua a year ago at the beginning of the pandemic. Several months ago we shared Hilik's amazing testimony. Since he came to faith, Hilik attends services regularly, serves in the congregation, and joins Moti every week serving the poor with Feed Tel Aviv. Once we started our "P'nima" meetings, Hilik came every week.
While Hilik was sharing his testimony with the congregation, he mentioned his "amazing wife Florin" and his hope and prayer that she would soon become a part of the Tiferet Yeshua family. While Florin would not come to our main service, she began attending the weekly "P'nima" meetings with Hilik and became one of the regulars in the group. One week, Florin started feeling sick in the middle of the meeting and went to lay down on a sofa. At the end of the meeting, we prayed for Florin and she instantly felt better. Two weeks later, Florin prayed with us to accept the Lord Yeshua as her savior! What an amazing blessing to be a part of God's marvelous works.
—Behold, the Lord's hand is not shortened that it cannot save; nor His ear heavy that it cannot hear. (Isaiah 59:1)
We are excited and expectantly praying about the things God will continue doing in our "Going Deeper" meetings! Please keep these meetings in your prayers, that God would continue doing miracles in our midst, that He would use these meetings to draw all of us deeper into His Word, closer to His heart, and knit us closer together to one another.