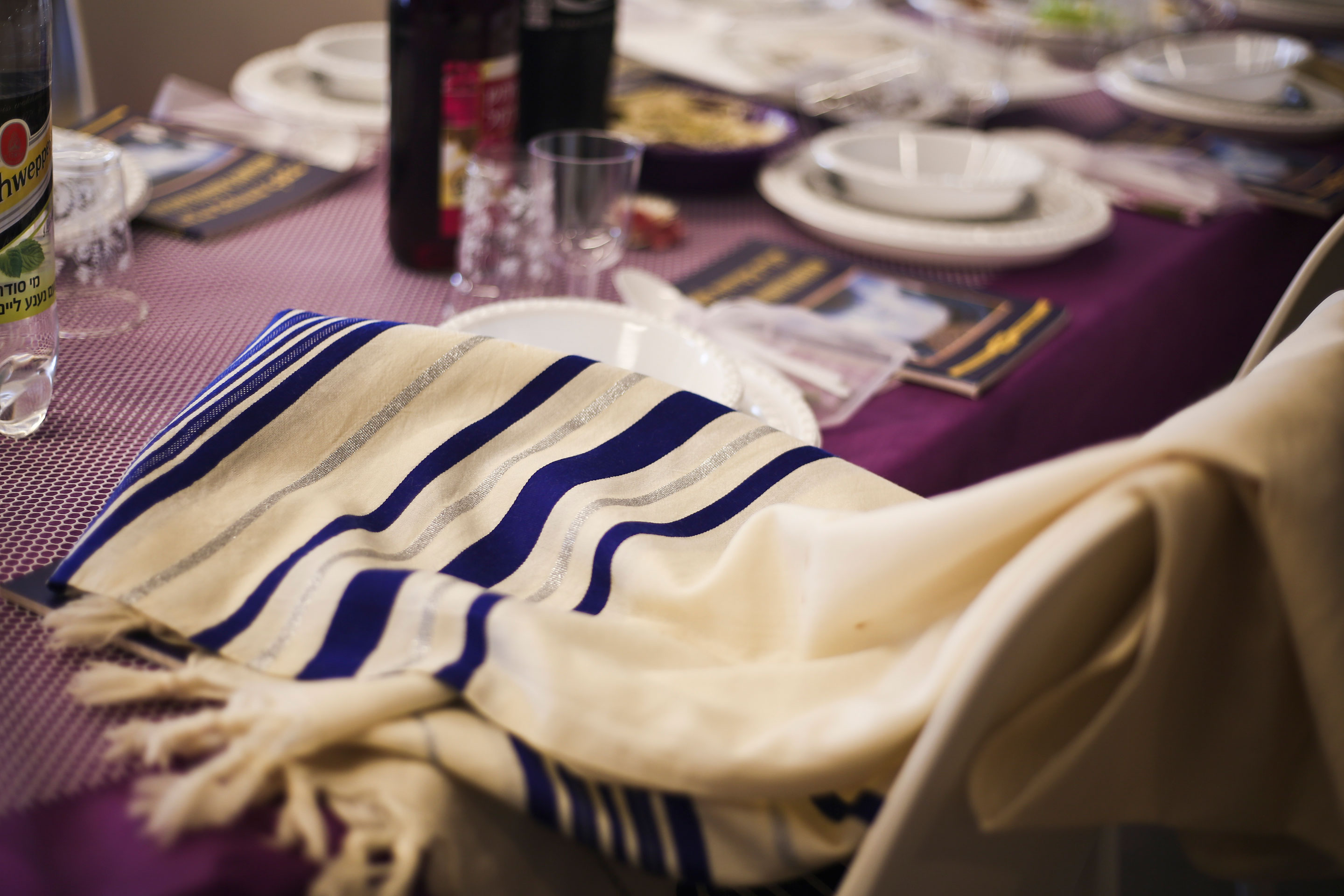 Rosh Hashanah Holiday Outreach
Jewish holidays are important part of our lives here in Israel; they're a time for connecting with family and friends around elaborate holiday meals and, for many Israelis who don't consider themselves religious, the holidays are a cultural touchstone connecting them thousands-year old ceremonies which inform their history and identity as Jews. For believers of Yeshua, the biblical holidays take on even more meaning because we understand the deep spiritual and prophetic meanings of our cherished biblical holidays and how they point to Messiah Yeshua and God's plan for redemption.
As much as we love our holidays, they can be a financial burden: hosting elaborate traditional meals, bringing gifts and hosting friends and family during the holiday season can cost too much for many families, and no small number end up going into debt over holiday expenses. 
Every year at Tiferet Yeshua we host specially subsidized holiday meals for our congregation members who can't afford to host their own, for those who don't have close family or friends to celebrate with (as is the case for many of the foreign students fellowshipping with us), and for those who simply want to celebrate the holiday meal with their spiritual family. There are always many non-believing family members and friends who attend our holiday meals which are an awesome opportunity for them to hear the gospel in the context of a familiar Jewish holiday and connect with believers!
This year Tiferet elder David Trubeck organized and led our Rosh Hashanah seder meal. It was a special time that coincided with the dedication of our new sanctuary. Many of our congregation members attended and their non-believing family and friends had a witness of Yeshua the Messiah in a traditionally Jewish forum.
We can't host these holiday meals without your support and, as our general budget has taken a hit with the massive renovation project we've just completed, we ask that you prayerfully consider supporting this important outreach!